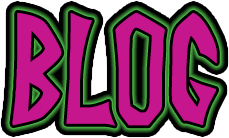 June 13, 2023
It's with a heavy heart today that I report the passing of Invader Zim artist Ian McGinty. A comic book writer and artist, his body of work included Invader Zim, Adventure Time, Bee & PuppyCat, his own comic Welcome to Showside, as well as Invader Zim: Enter the Florpus.
His mother posted on social media, as shared by a friend on Twitter:
"It is with deep sadness to share our tragic news. We lost our son, brother, and best friend yesterday.
"Ian was the kindest person to walk this earth, an extraordinary artist, and lover of animals.
"He will be deeply missed and will leave a hole in [our] hearts forever. Words cannot express how much this gentle soul meant to all of us.
"We will always love you, Ian. May your gentle heart carry on in the lives of so many you have touched along the way."
McGinty's most recent post on Twitter, in which he announced "I JUST WANNA MAKE COMICS WITH EVERYONE," has become a makeshift memorial, with fans and friends alike leaving their condolences and disbelief. Among them, Jhonen Vasquez commented, "Rest in peace, Ian. Thanks for your friendship, talent and hot sauce."
An obituary for McGinty is available on Legacy.com, where people may leave memories and condolences. Those that wish to are requested to make donations in Ian's name to The Hero's Initiative, or to "offer a bit of encouragement to a young, creative person navigating a life in the arts."
James Ian McGinty died on Thursday, June 8th, from natural causes. He was 38 years old.
-Key

March 31, 2023
Today is Lucille Bliss's (the voice actor for our beloved Ms. Bitters!) birthday! While she passed away in 2012 at the impressive age of 96, today we celebrate her great contribution to the world of animation, a career that started in 1950!
Happy birthday, Lucille!
-Key

November 26, 2022
Heyo, long time no post! Hope you all, that celebrate, had a good Thankgiving. I have some merch alerts to share! Which I might make a regular thing. I dunno. Anyway.
Of all places, I found these sweaters via a (blech) Facebook ad. Officially licensed and sold by Merchoid, these 100% acrylic (okay, that kinda sucks) sweaters are honestly pretty dope and retail for $57.99.
The site claims the sweater is "almost sold out," but it's a pre-order so I think it's just one of those ploys to get people to buy. ¯|_(ツ)_/¯
Also, if you're looking for gifts for that Zim-minded person in your life, Hot Topic recently came out with quite a few new items to choose from! From joggers, to suspender pants, dress shirts, bags, jewelry, even an eyeshadow palette! There's a lot to choose from this holiday season, and I've included a selection here:
Like I said, that's only some of it.
And then there's Spencer's, which, while nowhere near as big a selection as Hot Topic, has some pretty unique stuff, including a bag and wallet by Loungefly.
I've been wanting to highlight some of the cool merch I've been seeing recently for a while now, so I'm glad to finally do so. I plan to make further posts if I find more cool stuff to share, so stay tuned! :D
-Key

September 08, 2022
Last week at this time we were celebrating Jhonen Vasquez's birthday. This week, we celebrate (voice of GIR) Rikki Simons' birthday! Rikki is 52 today, and according to his Twitter, that's the same number of "lotions, salves, balms, ointments and ancient remedies" he uses to keep himself from turning to dust and blowing away.
Be sure to wish Rikki an AWFUL birthday, and maybe check out the comic strip he makes with his wife Tavisha while you're at it!
-Key

September 01, 2022
Today is the HORRIBLE 48th birthday of Jhonen Vasquez! Be sure to harass him on Twitter with birthday greetings.
-Key

August 27, 2022
Hi my internet was out for nearly a day. It sucked. But I'm back! :D
Lots of new stuff on the site recently—including the series bible which is so cool to look through. Also Richard Horvitz screaming a whole lot.
In other news, I want to highlight another awesome IZ animation project! This time it's "Top of the Line," a recently released, fully fanmade 'episode' with multiple animators, an original plot and voice acting. And a lot of swearing. So much swearing. So be forewarned on that note, lol.
-Key

August 22, 2022
A new episode (or part two of episode one, rather) has been released of "A Very Tall Problem!"
If you aren't familiar, "A Very Tall Problem" is a fan-produced animation project featuring an original script, original soundtrack, voice acting, the whole shebang! The synopsis goes as follows: "When the Tallests get stuck on Earth, they must recruit the help of the Membrane household to save themselves and the Armada from its new ruler. With the Resisty still strong and the Empire collapsing, will they get back to power in time to fix things? Or will they be destroyed by the corrupted Empire they created?"
Interested? You should be! Check out the trailer below!
You can check out the episodes so far on their YouTube channel, appropriately also titled "A Very Tall Problem." (Content Warning for extreme gore, violence, strong language, and Minimoose. This ain't your mama's Invader Zim!)
-Key

August 21, 2022
So cat is starting to get out of the bag. So I'll just spill.
After a couple false starts, I managed to get ahold of the guy behind Roomwithamoose.com. He's been super awesome and was excited to hear someone is passionate about the franchise again! He gave me access to all the cool stuff archived on his site, including The Closet, where the special goodies—unfinished episode scripts, official high-quality artwork, storyboard snippets, et cetera—have been hiding since The Closet stopped working sometime in the past few years. And I have permission to share it all with you guys here, making it accessible once again!!
It's taking me a while to dig through it all, but if you haven't yet seen, I do have the unfinished episodes up now, both pdfs of the scripts and freshly-made mp3s of the recorded dialogue (with the exception of Day of Da Spookies, which as far as I know was never actually recorded).
I'm super stoked to be able to bring you guys this stuff, and I can't wait to get more of it up in the coming days!
Again, super huge thanks to Roomwithamoose.com, both for creating such a great resource in the first place, and for helping bring that content back to us now!
-Key

August 18, 2022
Innaugural blog post incoming! :D
I went and did it, I built a whole Invader Zim site. Mostly in about two days. My e-shrine on my personal site just wasn't enough, I needed more space! I've been on a major Invader Zim hyperfixation as of late and thankfully the internet provided a fantastic outlet for it. I'm really quite proud of my site and graphics design here! Hope you guys like.
As time goes on I'm hoping to add more to the goodies and sfx pages especially. I'm even trying to recover some of the old content that was available on the big fanpages back in the old days, though there's precious little contact info to go on there so I can't promise anything. Figured it was worth a shot, though.
Oh and I have big, big news coming. Big, big, super exciting news. Stay tuned! :D
-Key