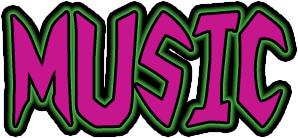 If you want to listen to Kevin Manthei's amazing score for the series and movie, both can be found on YouTube and Soundcloud! I've included the playlists here for your convenience. You can also check out Kevin's website here to see other work he's done!
Invader Zim Suites

Music by Kevin Manthei from the hit Nickelodeon animated series
Invader Zim: Enter the Florpus OFFICIAL SOUNDTRACK 2019

This is the official soundtrack for the 2019 Netflix Release of the Invader Zim Movie. Follow along on this musical journey with Zim as he Enters the Florpus!
Invader Zim Theme Song

And as a bonus, that classic theme song can be found on the Nickelodeon Cartoon Universe YouTube channel in HQ!
Other Stuff: